Simultaneous multiple-region targeting: The case for increased independent current-controlled channels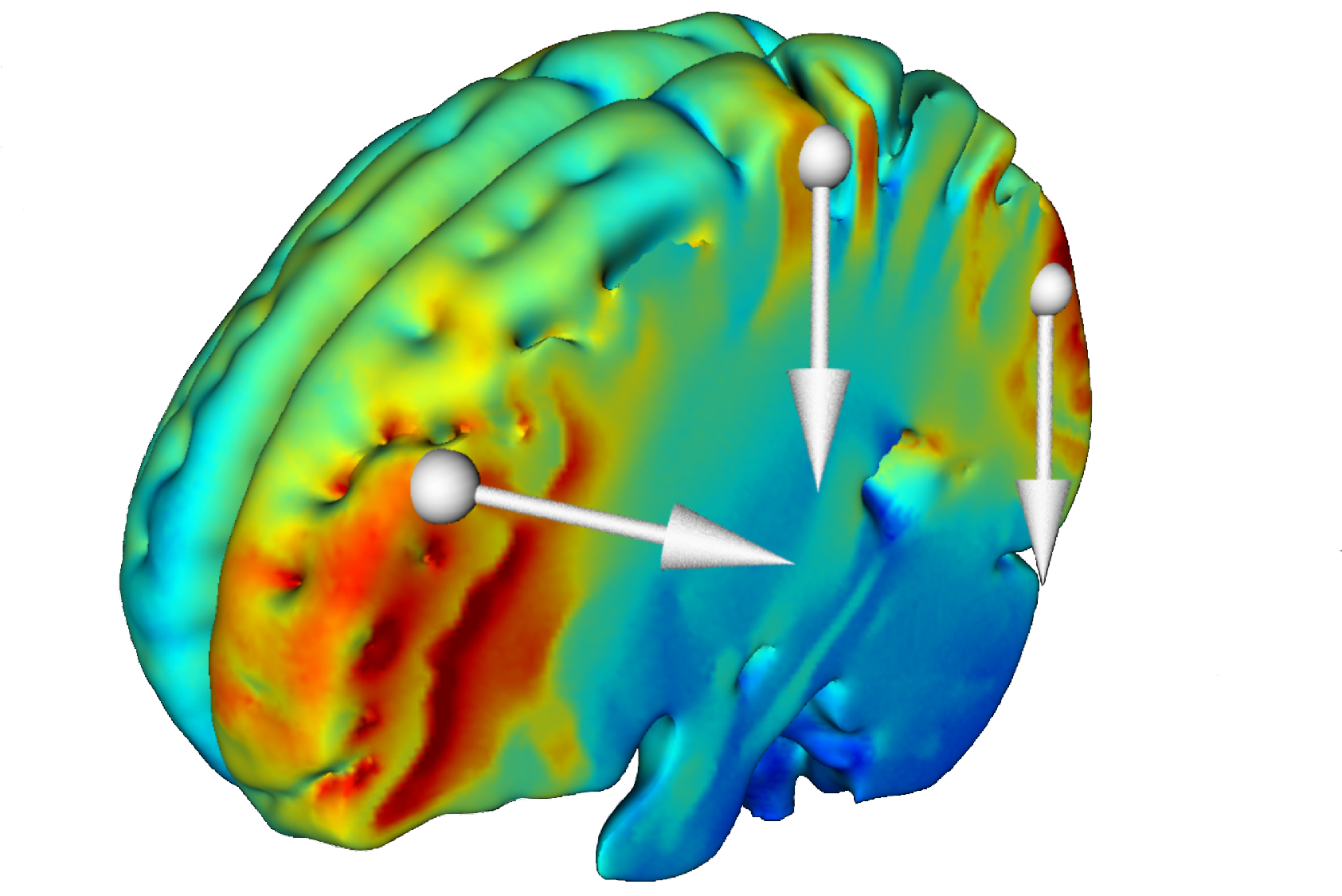 It is known that multiple brain regions / networks are involved in the pathogenesis of certain conditions, making it rational to simultaneously target these regions. Infact, stimulation of multiple brain targets have already been shown to be beneficial by other non-invasive brain stimulation approaches like rTMS and ECT. In the case of HD-tDCS/tES, it has been shown that optimal montages that allow simultaneous targeting of as many as 5 brain targets, require ~30 electrodes (Huang 2018). Now MXN-33 Stimulator with our Neurotargeting software allows to achieve that.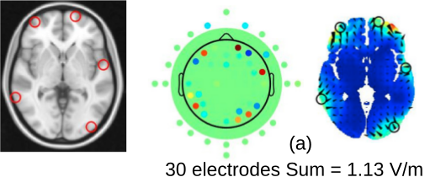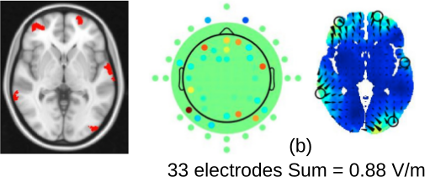 Targeting on five point-like ROIs (red circles in the MRI on left ) and five brain structures (red regions in the MRI on right). For the current intensity of the individual electrodes and the induced electric field distribution, refer to the two colormaps at the bottom. The sum of electric field intensities across targets are noted below each plot. See Huang 2018 for more information.