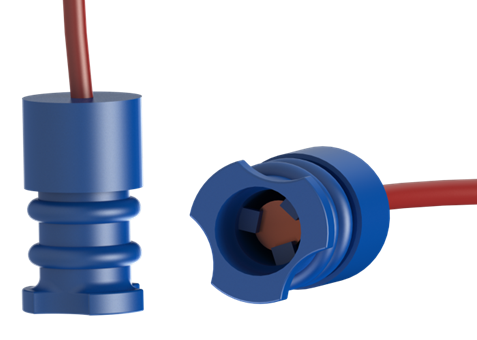 Assembled Epicranial implant (side and bottom view)
The Soterix Medical Epicranial implant is the first and only electrode design that has been optimized specifically for Animal tDCS experiments. It is simple, robust, easy-to-use and ensures reliable stimulation.
The implant consists of three parts: 1) cylindrical Holder Base 2) Pin-Type electrode holder, and 3) Cap.
Follow three simple steps to position your implant :
Fix the Holder Base directly on the exposed skull with dental cement.
Fill the Holder Base with conductive gel.
Mount the Pin-Type electrode holder on the Holder Base by screwing onto it . Simply unscrew the Pin-Type electrode holder from the Holder Base when you need to insert fresh conductive gel or when not in use.
Compatible with Soterix Medial Animal tDCS device. Contact Soterix Medical for your custom needs.