functional Near Infrared Spectroscopy
The highest density fNIRS system.
Remarkably ergonomic.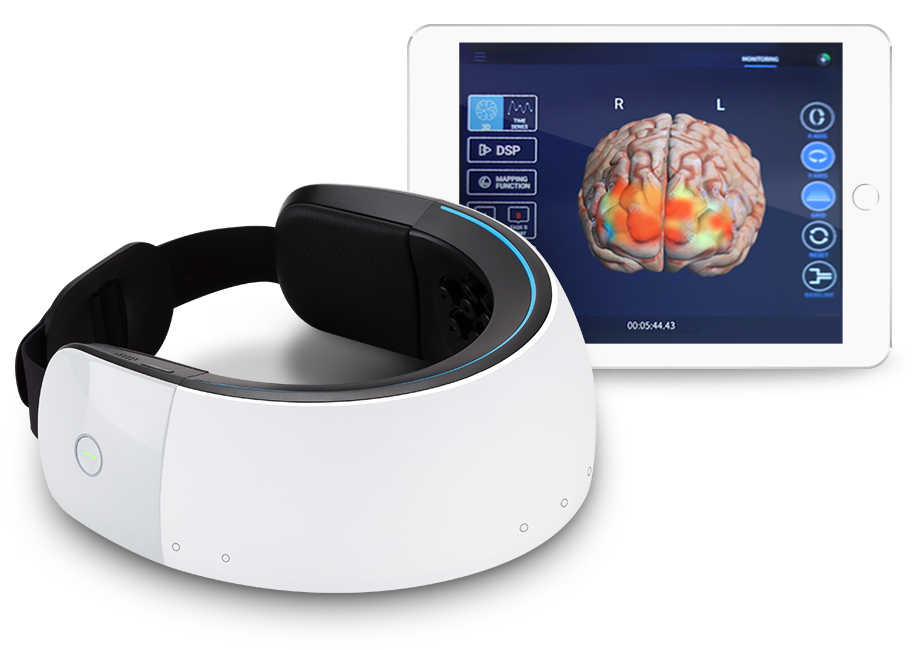 The NIRSIT system is the first fNIRS system that provides millimeter-level spatial resolution while also providing high temporal resolution (125 ms / 8 Hz). The system defied conventional thinking that fNIRS imaging cannot provide comparable spatial resolution to the more expensive and stationary - fMRI and PET systems. NIRSIT is the culmination of three core/ pioneering technologies: 1) dense packing of laser and photo diodes, 2) code-division multiple access (CDMA) and time division multiple access (TDMA) modulation for high temporal resolution, and 3) monolithic IC implementation for high SNR.
---
The final product is a first of many things:
First commercial fNIRS system to implement real-time Diffuse Optical Tomography (DOT) resulting in 204 channels that provide 4mm x 4mm spatial resolution
First truly wireless system (IEEE 802.11 b/g/n), which means users can freely move around while being monitored.
First truly light, portable, and flexible system, which means you can carry and wear the system easily and anywhere. Adjustable to brain sizes from children to adults.