Soterix Medical engineers worked with ANT-Neuro to develop a fully integrated HD-tDCS and EEG system. Featuring fully inter-digitted, all embedded electrode holders, the easy-to-use head-gear allows research grade stimulation and recording. Each cap come pre-loaded with embedded HD-Cups allowing tremendous flexibility in the number and position of HD-Stimulation electrodes desired.
The fully-integrated cap is unique in having all positions pre-loaded as opposed to custom loading of HD insets only in locations of interest. For combining tDCS with any EEG system, contact Soterix Medical professional support for application details.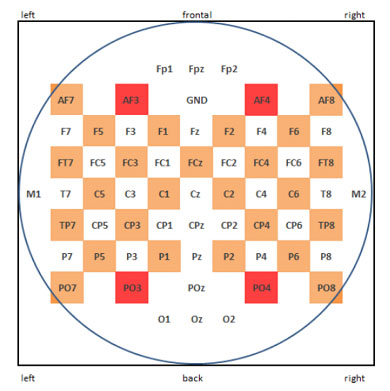 Configuration lay-out showing fully interlaced HD-tDCS with 10-20 EEG.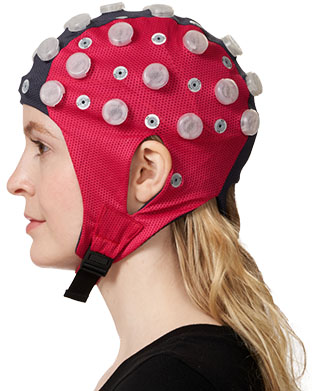 ---
Fully integrated Soterix Medical and ANT-Neuro cap for HD-tDCS plus EEG.