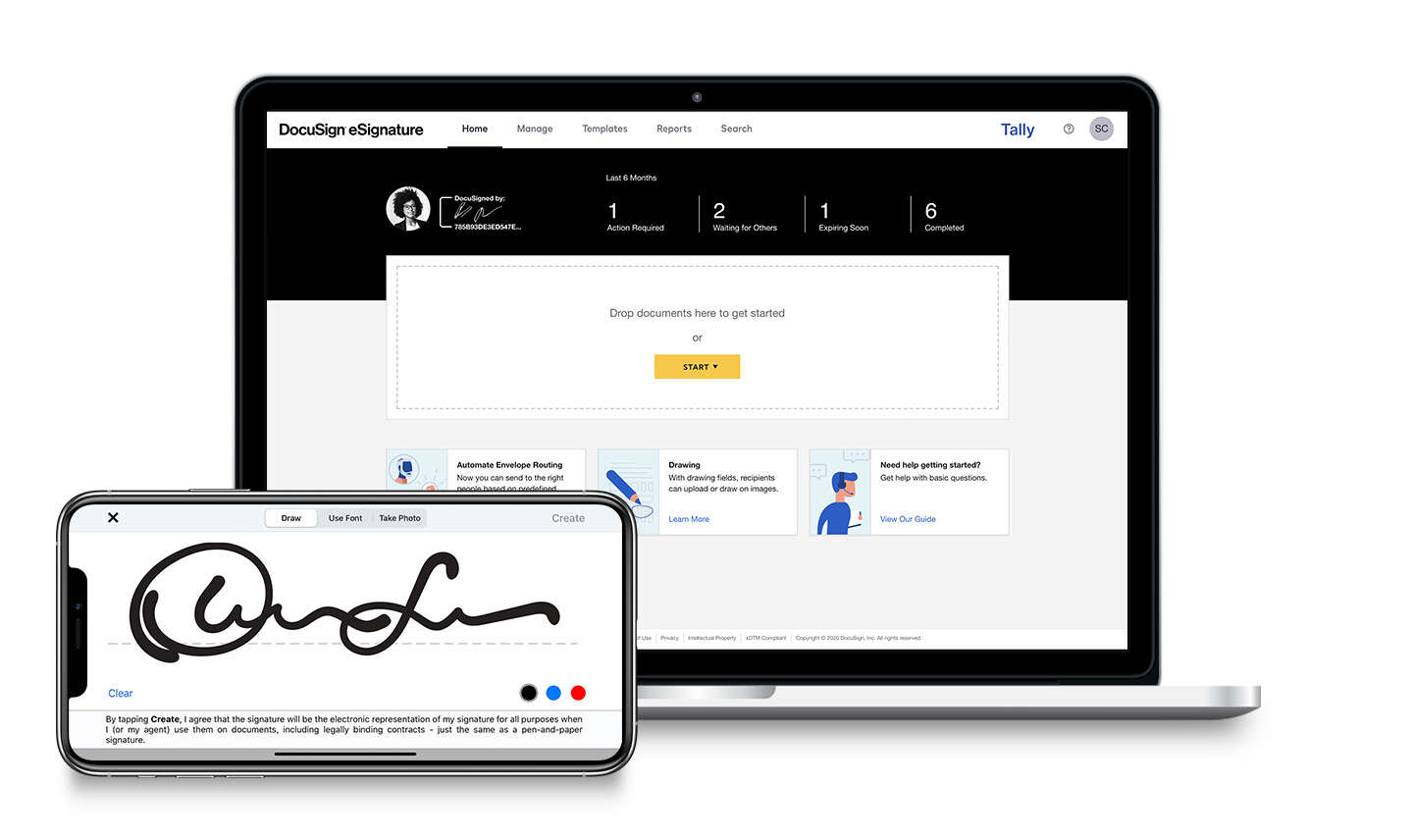 E-Consent
Streamline and accelerate the recruitment process with e-consent.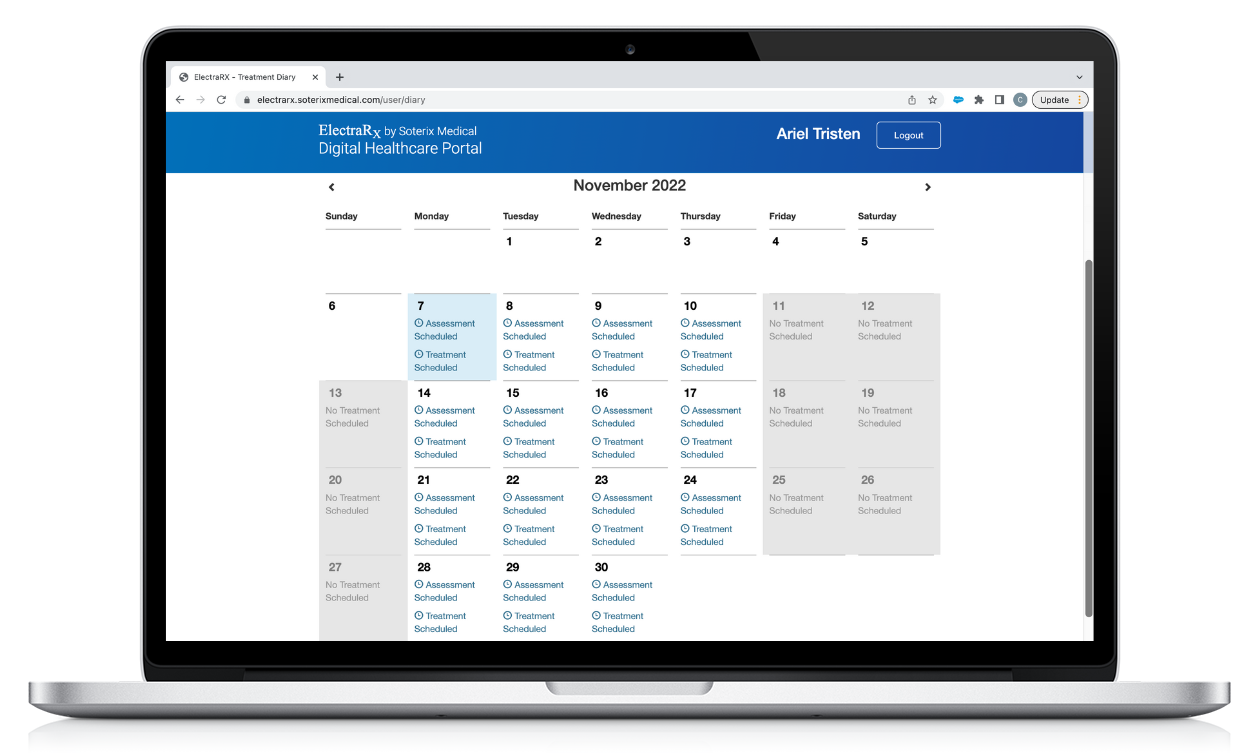 Assign and Schedule
Assign devices to patients/subjects and select treatment schedule.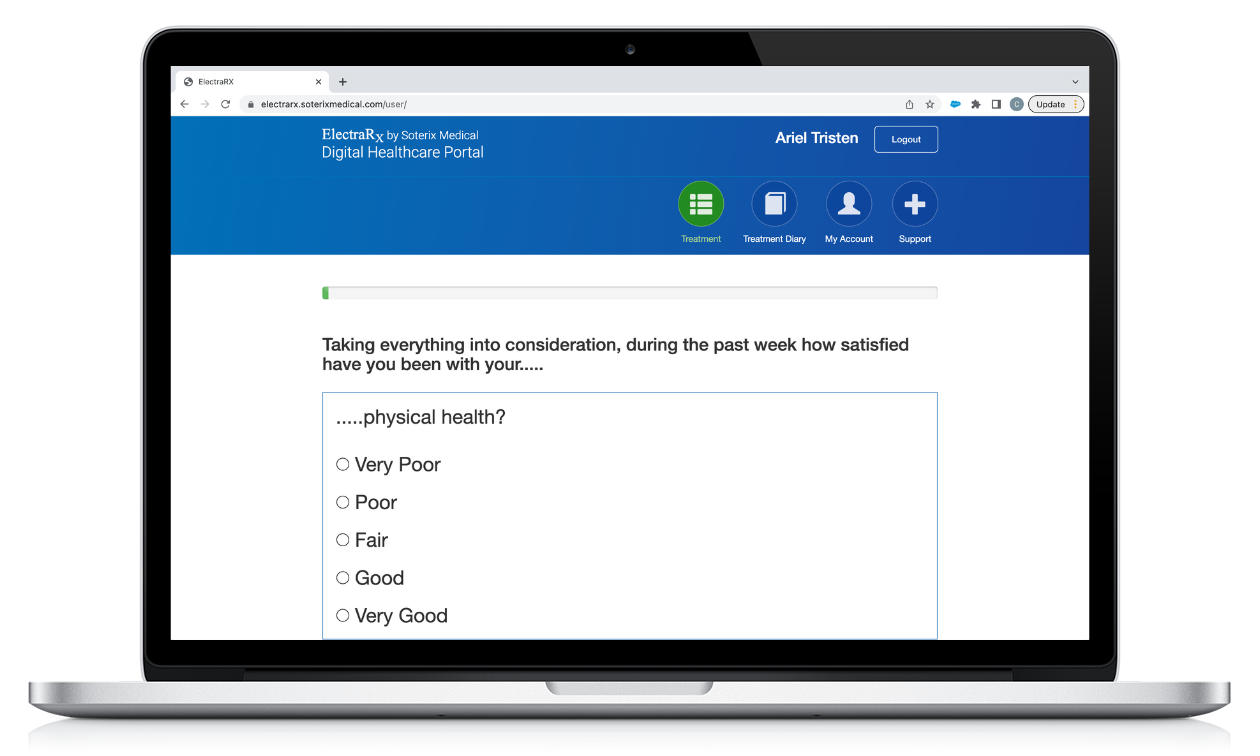 Assessments
Provide patients/subjects with pre and post stimulation assessments directly through the portal and track responses.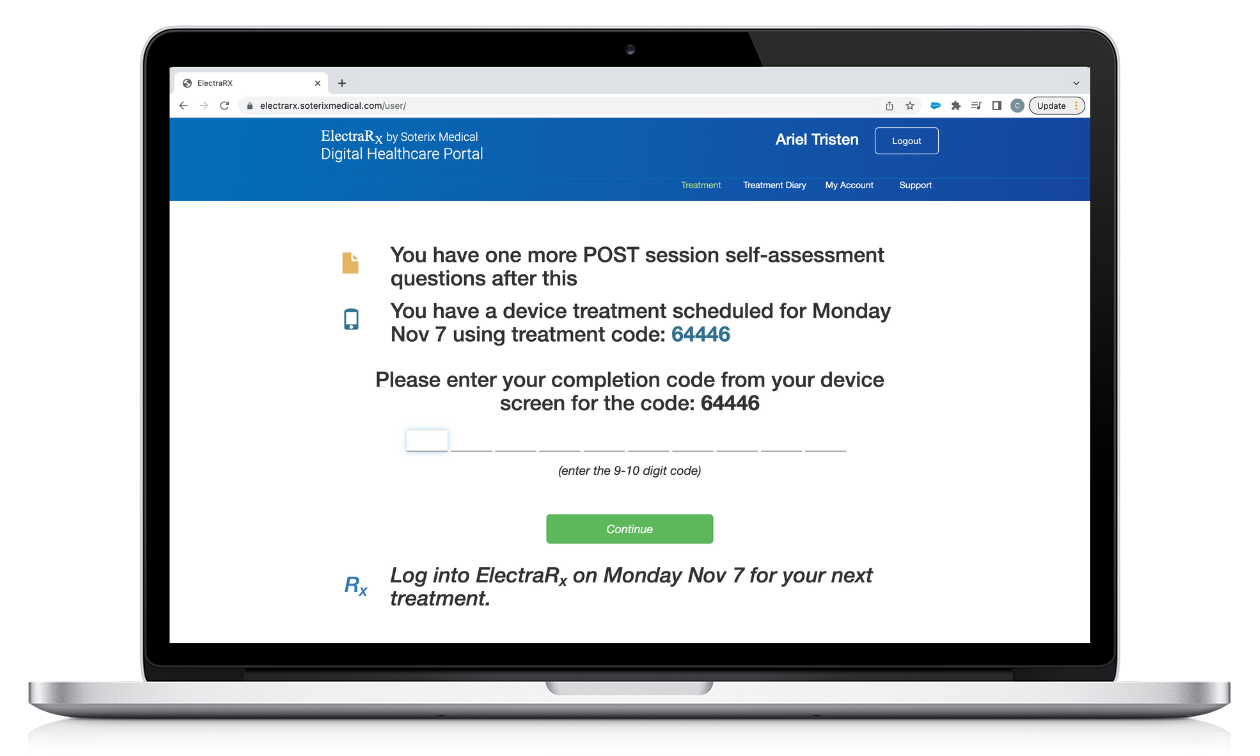 Automated Code Distibution
Patients/subjects automatically receive a new stimulation code for each scheduled session through the patient/subject portal.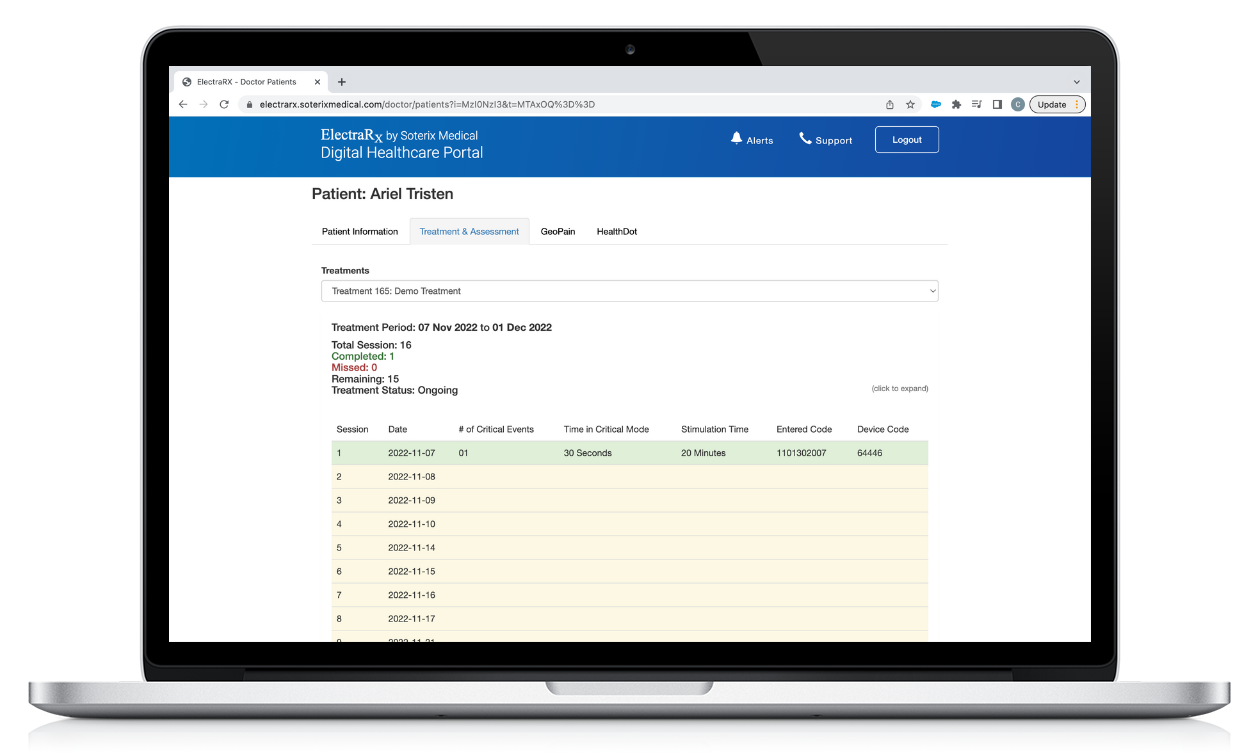 Track Compliance
Patients/subjects can enter device generated completion code at the end of each session, allowing practitioners to track compliance in real-time.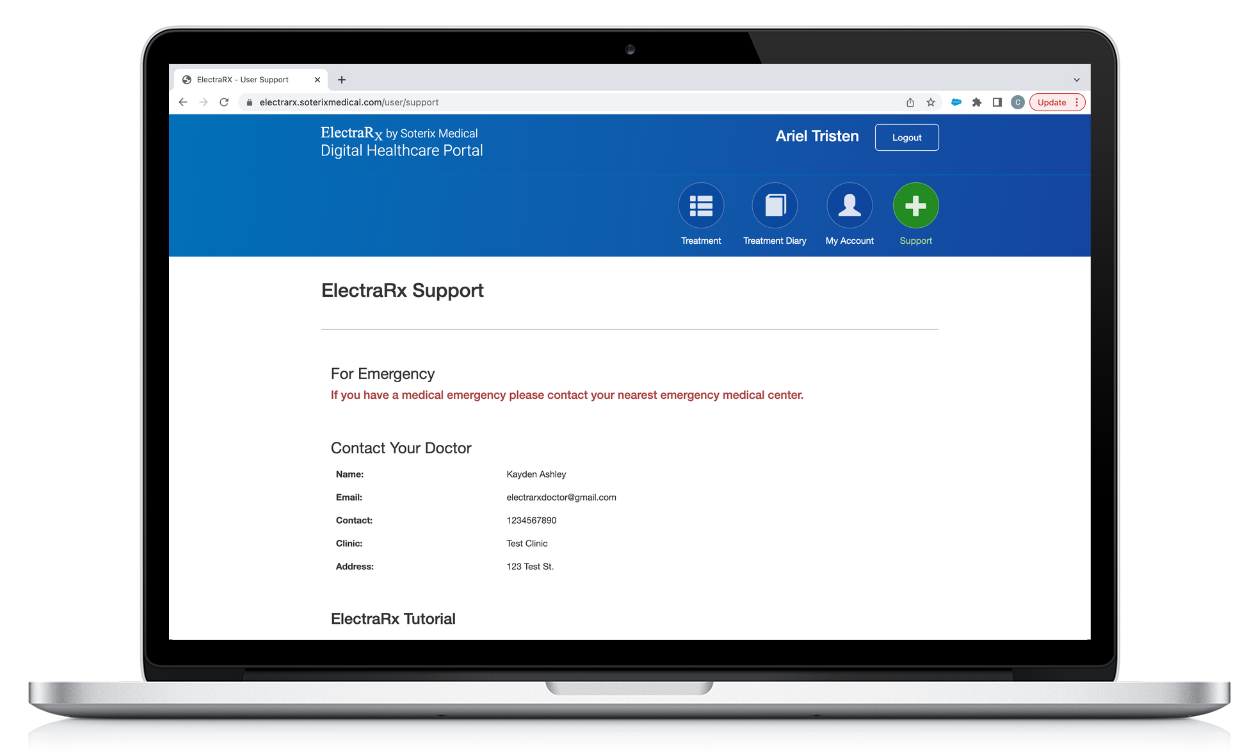 Support
Practitioner contact information and ElectraRx tutorials are available to patients/subjects directly through the portal.