Soterix Medical High-Definition transcranial Electrical Stimulation (HD-tES) is a non-invasive technique where desired brain regions are targeted using arrays of scalp electrodes. Soterix Medical neurotargeting software HD-Targets leverages mathematical optimization to automatically determine the best HD electrode configuration for any target. This electrode configuration is based on the 10-10 EEG electrode locations that are simulated on the individual's MRI-derived head model. While the 10-10 electrode placement on the head model follows typical practice from determining nasion, inion, and pre-auricular points, replicating the exact same placement on the individual during a stimulation session is subject to error. For true patient-specific modeling and stimulation delivery, localizing the HD electrode sites onto the patients' scalp based on patient's MRI ensures precise electrode placement. This as a result ensures precise and consistent HD-tES application and peace of mind when placing the HD Cap on the patient's head.
Perform HD-tES Neuronavigation in three easy steps: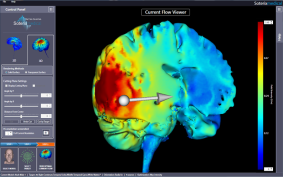 1) Use HD-Targets to determine optimal electrode placement for your brain target.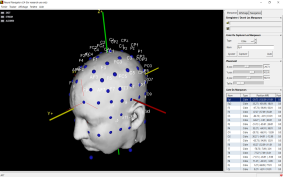 2) Load stimulation electrode voxel locations into Neural navigator software.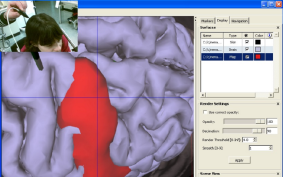 3) Navigate to stimulation electrode location using individual's MRI and mark location on scalp.